COVID-19 and restrictions imposed by governments in connection with the pandemic have become a great opportunity to develop remote customer service processes, which include e-verification and e-signature. Many companies have introduced and are implementing remote contract signing processes. Most Banks have already done it, but the leader was mBank and Pekao SA, which introduced mobile onboarding in 2018 in the PeoPay application based on an ID document scan and face video recordings. Currently, other Banks inform about the production launch of this form of establishing customer relationships.
This is also introduced by other institutions: insurance companies, recently Siemens Financial Services, and car companies for which the current situation is a big challenge (car sales have fallen). Even Polish Post has recently introduced (27/04/2020) the option of receiving registered letters via e-mail.
This is a chance to digitize society and, above all, to change habits, which in my opinion were the biggest barrier against the use of remote e-verification and e-signature processes.
Currently, all companies should introduce form of remote signing contracts and exchanging documents to force the clients to use a remote channel. Why? There are several reasons:
checking the effectiveness of a completely new form of relationship,
checking its safety,
reducing costs of servicing through a channel related to direct contact.
Experiment on a living organism? It seems risky and can be expensive. However, the situation is perfect and justifies this type of action. If not now, then when?
The effectiveness of the electronic form of relationship
I am in favor of action, not theorizing. For many years, visions related to digitization have been created. Despite declarations, companies very carefully developed electronic channels of communication with the customer and sales of services and products. Of course, some products and services are available electronically and only electronically, but the digitization of signing contracts and documents is slow.
The form of direct contact with the client to sign the contract is dominant in most organizations. Let's look at banks that mainly sell virtual services (deposits, accounts, investments). About 20 years ago, two virtual banks were created: mBank and Inteligo. They did not change the trend. The number of branches an average Bank has shows that the client's signature on paper is the basis of business.
Remote car purchase or insurance? Theoretically possible, but for years I have been meeting with my agent for 5 minutes to sign a car or apartment insurance contract. The situation is similar with cars. Why the only purchase option is a visit to the cars showroom?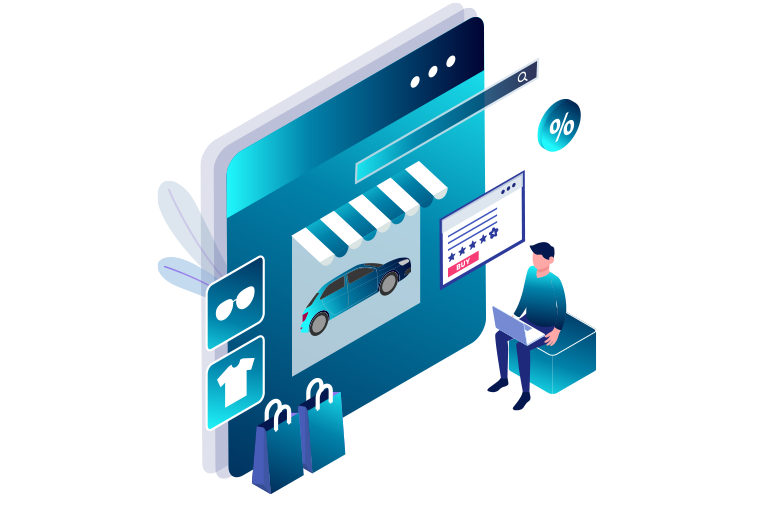 However, when customers do not want to come to the branches / cars showrooms or meet with representatives of the company, you should quickly and strongly promote remote form.
Will it be effective? Let's see. Implementing a remote form of signing contracts is not so expensive. It is much cheaper than creating and maintaining one branch and comparable with the annual cost of maintaining several employees.
It takes 1-3 months to implement the remote e-verification and e-signature service process. It often takes longer to find one employee on the labor market, not to mention the time needed to open a branch.
Security of electronic relations
I have pointed out the security aspect as an important element. Why? Analyzing the regulatory area, this is a basic regulatory issue. The AML Act, UKNF Good Practices, BAFIN Good Practices focus on verifying whether the artifact recordings (identity documents and biometric recordings of a person) are real (they point to a real document and refer to a person who is really aware and not forced to the steps he takes).
It is important because the current technological possibilities allow you to create a recording of any person. See, for example, a lecture by Supasorn Suwajanakorn on TEDx on creating virtual recordings of people. Of course, the average person does not have access to these types of tools, but the development of e-verification means that you will have to take into account such elements.
There are many articles on the subject of deception of monitoring systems in general, especially in public places. In the case of video verification, however, we have restrictions related to the recording, which allow us to minimize the risk of treating a false recording as real. Anyway, we have gained a set of good practices in this respect (UKNF position on customer identification and verification of their identity in banks and branches of credit institutions based on the video verification method of June 5, 2019), which show how to build such a process to minimize the risk of fraud (More on this in the next article, so stay tuned).
In addition, legislative requirements related to the storage of biometric data impose on the organization to meet high security requirements and guarantee that customer data will not fall into the wrong hands. We guarantee all this through proper data protection. Each action causes a reaction. There are already solutions based on artificial intelligence and not only that can recognize whether a given recording is real or not.
Customer service costs
This third argument, although true, does not have to be relevant. Direct contact often gives you the opportunity to sell up additional products and services and build customer relationships.
On the other hand, a well-thought-out and designed remote process can be as effective as a sales channel for direct contact. Marketing and UX specialists have a room to show off here.
Conclusion
I believe that it is necessary to act. The current situation for some is an experiment of how society functions in large limitations, for me it is a gateway to a new reality not worse but different. I think better for many organizations.
The world is trying new solutions and is constantly moving forward to optimize business. It gives a hope. Lawyers, government and EU institutions, technologists are constantly organizing and optimizing this area so that digitization of matters in everyday life is a real alternative to direct contact between the parties. Through COVID-19, the pressure to move business to the virtual world is enormous and should be treated as an opportunity to overtake the competition.